511597 visitors since 2010.05.27 ^^
Top
Updates
Original Works
Community Works
Flash Animations
Links
---
Forums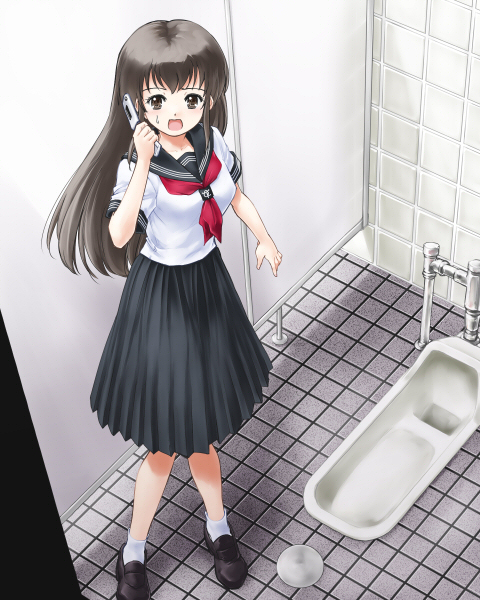 From Okashina Futari ~ Chapter 1466
Illustrator: Ohyuki


'How is it? Now you are clad in a sailor fuku, right?'
". . . Yeah."
Ayumi replied slowly, for she felt somewhat mortified.
Her appearance was as a girl wearing a black lapel with three lines, a scarlet scarf and a jet-black mid-length skirt. . . completely a schoolgirl clad in a sailor fuku, the kind worn for summer.
I have no way to resist but why am I made to wear outfits like this?
---
← previous ~ Image #120 of 223 ~ Up to Page 5 ~ next →