511676 visitors since 2010.05.27 ^^
Top
Updates
Original Works
Community Works
Flash Animations
Links
---
Forums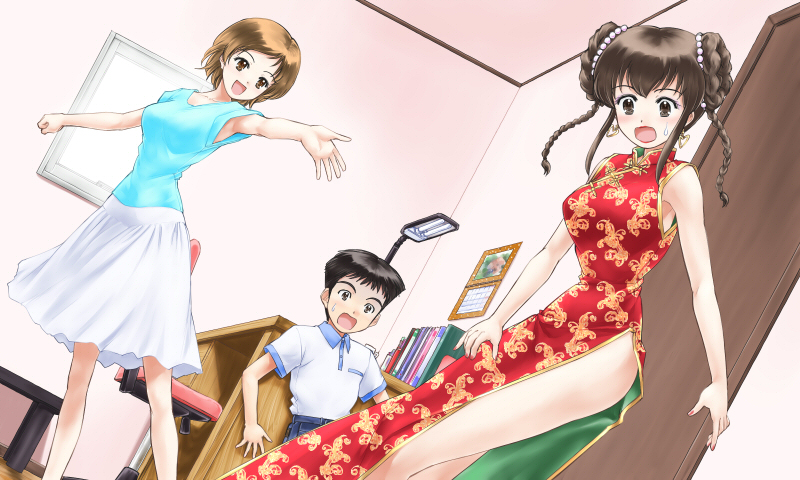 From Okashina Futari ~ Chapter 299
Illustrator: Ohyuki


Her nails were colored a glossy scarlet.
"Okay! Finished!"
"Ah. . . ah. . ."
There was no longer a mediocre ordinary growing schoolboy, who was here just a moment before.
But instead there was a calm beauty, whose figure was glamorous, clad in a tempting cheongsam.
"You see! That is the penalty! Brother, do not mess around at the table again! Or I will certainly turn you into a girl again!"
---
← previous ~ Image #116 of 223 ~ Up to Page 5 ~ next →