511546 visitors since 2010.05.27 ^^
Top
Updates
Original Works
Community Works
Flash Animations
Links
---
Forums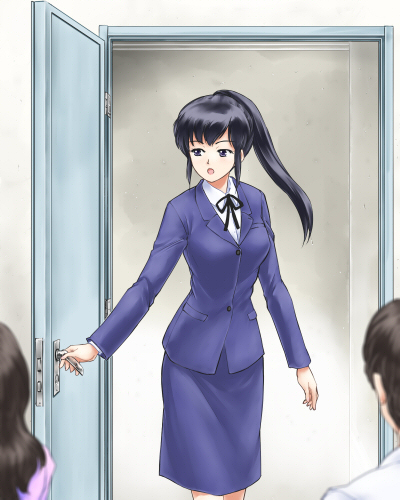 From Okashina Futari ~ Chapter 382
Illustrator: Ohyuki


"Excuse me!"
Speaking in a tense voice, a woman came inside.
"Well. . . Is Ms. Goto here?"
Nobody in the room responded.
To the beauty, wearing a stylish suit, modest enough for a job interview.
The woman was still looking around restlessly.
In the next instant, she looked at where Ayumi was.
"Ar. . . are you Ms. Goto?"
"N, nope!"
In her agitation Ayumi shook her head.
---
← previous ~ Image #113 of 223 ~ Up to Page 5 ~ next →