512790 visitors since 2010.05.27 ^^
Top
Updates
Original Works
Community Works
Flash Animations
Links
---
Forums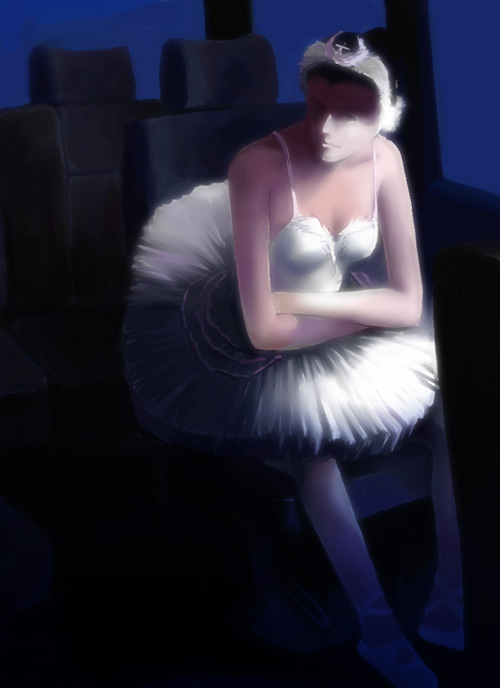 From "Four Ladies" in the "Illogicality Theatre"
Illustrator: Masamune Hiraoka


Suprisingly, the "woman" wore a ballerina's tutu.
Not only the tutu, but a pair of toe shoes embracing her toes, her thick make-up, a tiara and pierces made her seem a swan totally. Her thin body and pale skin made them realize what a true ballerina is. It once had been the farthest from their life but was now close at hand.
"Now let me get back to what we were talking about."
---
← previous ~ Image #42 of 223 ~ Up to Page 3 ~ next →