511684 visitors since 2010.05.27 ^^
Top
Updates
Original Works
Community Works
Flash Animations
Links
---
Forums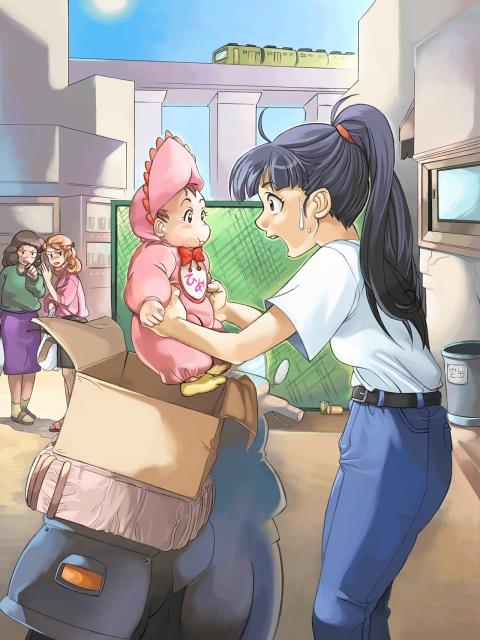 300,000 hits commemoration.
From "Ichigo-chan the Mother" in the "Hunters Series"
Writer: B. Shoo
Illustrator: Degawa Tetsudo


"Shit! What the hell am I supposed to do?
Ichigo was worried. Though she had dealt with extremely difficult situations before, she had never found out any proper measures against "it". You see, it was…
"Waah. . . waah. . . "
It was just a new-born baby. For your information, "Princess" was written on the bib.
---
← previous ~ Image #31 of 223 ~ Up to Page 2 ~ next →