511965 visitors since 2010.05.27 ^^
Top
Updates
Original Works
Community Works
Flash Animations
Links
---
Forums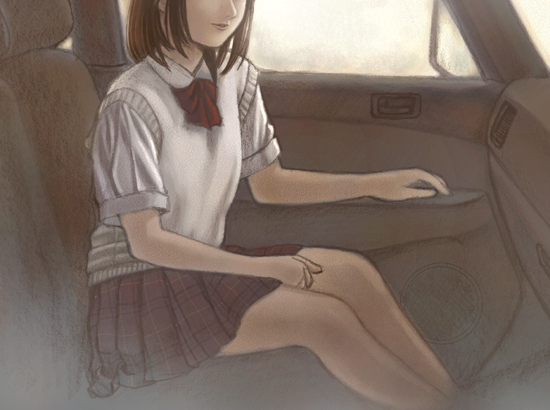 From "Four Ladies" in the "Illogicality Theatre"
Illustrator: Mirori

The door was shut with a bang.
He, no she, thought that the girl should shut the door more quietly.
"How was it?"
The girl, whom she had spoken to, was putting her skirt in order. Her checked pleated skirt was so sensually short that she shouldn't have had to straighten it, and it was exposing most of her stunning legs to plain view.
---
← previous ~ Image #25 of 223 ~ Up to Page 2 ~ next →